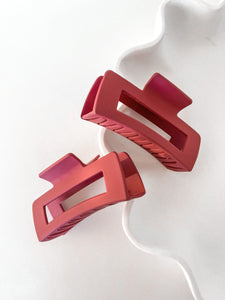 Welcoming our new claw clips!
They are so functional yet fashionable.
Claw clips are less damaging to your hair than standard hair ties and scrunchies.

Claw clips don't pull on your hair as much and gently keep your hair in place without adding friction or being too tight.
They are a large size and hold even the longest of hair!
1 pack.