hey, there
Here at Blake + Arloe, it's business as usual.
And we are excited to continue to fill your homes with our hand-crafted products.
We are expecting a 3-7 day processing time for your order.
Sometimes it can be less, but please take this into consideration!
We thank you for your patience + support x
Blake + Arloe Collections
Become a stockist.
Not only do we love seeing our products in other retail or online stores, but we love meeting new people and growing our small business community!
We want to see you and your business grow just as much as we do our own!
So join us, in this crazy yet beautiful thing called growing a business.
LEARN MORE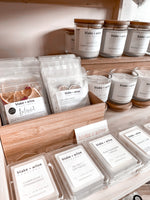 Product Care
Top tips on how to maintain our high quality products and keep it looking clean, fresh, and smelling beautiful!
Learn how
1 Candle = 1 Tree Planted
We're thrilled to share that we're partnering with One Tree Planted (@onetreeplanted) to plant a tree for every large soy candle sold!
They plant trees to restore nature and biodiversity. They also raise awareness about the importance of trees, offer businesses like ours a simple sustainability solution, and motivate younger generations to do something positive for the environment.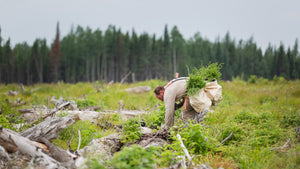 Testimonials
Car now smelling just like my house thanks to @blakeandarloe hanging diffusers! 

Rikki, VIC
Honestly, I have a heap of really open spaces in my house and your candles and melts make the whole house smell AMAZING! They last forever and I always have people compliment how good it smells every time they come over! Killing it!

Mikaela, VIC
I just wanted to say that I literally never get to the bottom of my candles but I have loved your so much that it's almost finished and I'm 100% going to get another one!

Caity, VIC
Thank you so much for my candle, it smells amazing!

Chloe, VIC
The most amazing candles ever! Thank you so much @blakeandarloe

Kacey, SA
I'm absolutely in love with these smells! I've got my Red Skins melts going at the moment and my whole family agrees that it's sooo nice! Thank you so much!

Bridgette, VIC
Thank you so much, they arrived today and this candle smells amazing!! 

Rachelle, QLD
Oh my goodness! House smells amazing! 

Renaé, WA